Training is our focus, we focus on you! Our goal is to insure you get the training you need to fully enjoy this amazing sport. We do this with small class sizes where we have the time to work with each student through the skills needed to be successful. Great training leads to safe and comfortable experiences.

Small class sizes are a foundation to our training programs. With access a private indoor pool, we can cater to your needs. Work nights or shifts…we can accommodate that. Need an extra pool session…we can accommodate that. Need to go at a slower pace…we can accommodate that. Our own facility means we have great flexibility.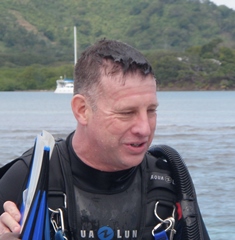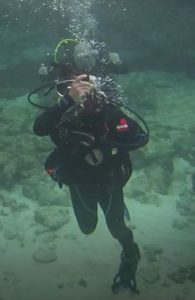 Dale Kleier
Title: Owner & Instructor
Dive Experience: I was certified on a family trip to Mexico. My brother was a diver and asked me to join him…there has been no looking back!!! Since then I have completed over 1000 dives, visited dive sites all over the globe and became a Pro. Which has lead me to were I am now….A dive shop owner and a founder of a Non Profit. To say I love diving is an understatement. My true joy is seeing students learn about the underwater world.
Diving Credentials: PADI Master Scuba Diver Trainer, Diveheart Instructor, EFR/First Aid Trainer
How Scuba Diving has affected your life: Diving has given me a place of total relaxation. Sharing it with students has become my biggest pleasure. I was not much for traveling beyond the Pacific Northwest before diving. It has opened my eyes to the world around me not just for the diving. But for the experience of learning more about the places and people in this world.
Favorite Place to Dive: I love cold water diving! I dive in the Puget Sound regularly but love the Sunshine coast in British Columbia. For warm water diving a fell in love with the people and the diving in the Philippines.
Personal Passions & Activities: Diving, Underwater Photography and teaching others. I am also very passionate about Scuba Access For Everyone….our non profit that takes people with disabilities diving. See our website for more details. www.SAFEscuba.org
Debbie Kleier
Title: Office & Marketing Manager
Dive Experience: I have been diving for over six years. Time sure flies when you are having fun. This sport has taken me all over the world where I have experienced some amazing things both in the water and on land. But I think it is the people that truly stand out for me! I have met so many wonderful and passionate souls who I will never forget.
Diving Credentials: PADI Master Scuba Diver
How Scuba Diving has affected your life: Diving hasn't always been fun and easy for me. I had a fear of the water, didn't want to get my face wet. I am proud to say that with much patients and a lot of practice I have concurred my fear of the water. Dale worked with me little by little until one day I noticed I am not holding hands with him! That was huge. I joke that I was great training for him. Overall Scuba has giving me a confidence I had never tapped into.
Role at Scuba Adventures For Everyone, LLC: My background has been in administration and graphic design. My role at S.A.F.E. is everything office related. I also take care of our social media, our web site and our marketing. Working with people is my favorite thing with a close seconded being planning travel and trips.
Favorite Place to Dive: Cold Water Diving; Vancouver Island BC; Warm Water Diving; Philippines
Personal Passions & Activities: Spending time with Family & Friends, Travel, Sewing, Photography, and Painting.